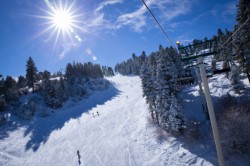 We have had 5-7″ of natural snow on top of the 8-11″ that fell last week. We have also had great conditions to make snow this week with the cooling temperatures. Good news is that with all this new snow our base has increased to 12-26 inches! This week saw the addition of classic trails like Upper Westridge, Zzyzx and Ego Trip.
Read more from the original source:
What a week for Snow Summit Mountain Resort! We are ready for the weekend!