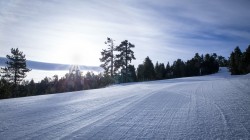 Here we are in mid-season with great snow conditions and great weather – this is what Southern California skiing and riding is all about! But you know that … What about that buddy or significant other who hasn't been able to give our sport a try yet? Invite them to join you- do it before the end of the month and they can save some cash while having fun. January is " Learn to Ski and Ride Month "
View original post here:
Now is the Time to Ski and Ride!